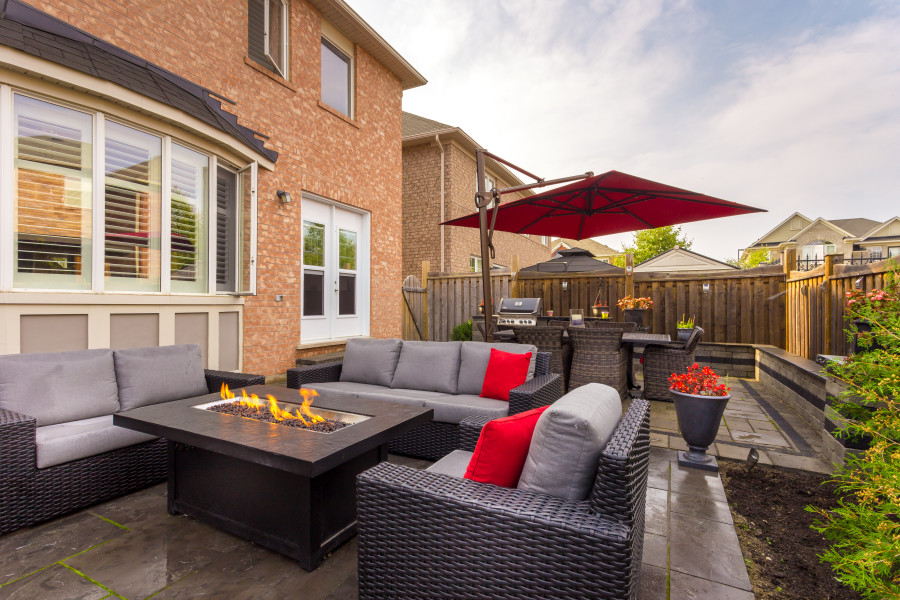 Outdoor Fireplaces
With lives as busy as they are today, it's all the more important to have ultra-relaxing spaces for when you do get some downtime. Outdoor fireplaces are a super addition – immediately relaxing, beautiful as either a focal point or an ambient glow, and great for any number of people.
We build outdoor fireplaces in a wide range of styles. As part of a luxurious outdoor room, complete with mantelpiece and surround, as a centrepiece to a backyard or patio area, or anything in between, we work with you to find the fireplace type and design style that's right for you.
Looking for a gas-powered outdoor fireplace? We install your fireplace to code, then coordinate the installation and testing of gas hookups with certified technicians, so you don't have to worry about any of the details.
Thinking more of a fire pit in the centre of a circular stone seating area? Beautiful! We're experts in laying patios and we can incorporate an impressive fire area with the stonework of your choice, and even stone/cement seats, surrounding it. All you'll need to do is start the fire!
For more information, be sure to see our Patio section, or just give us a call at 905-388-3666 to tell us what you're thinking of.
More Products & Services