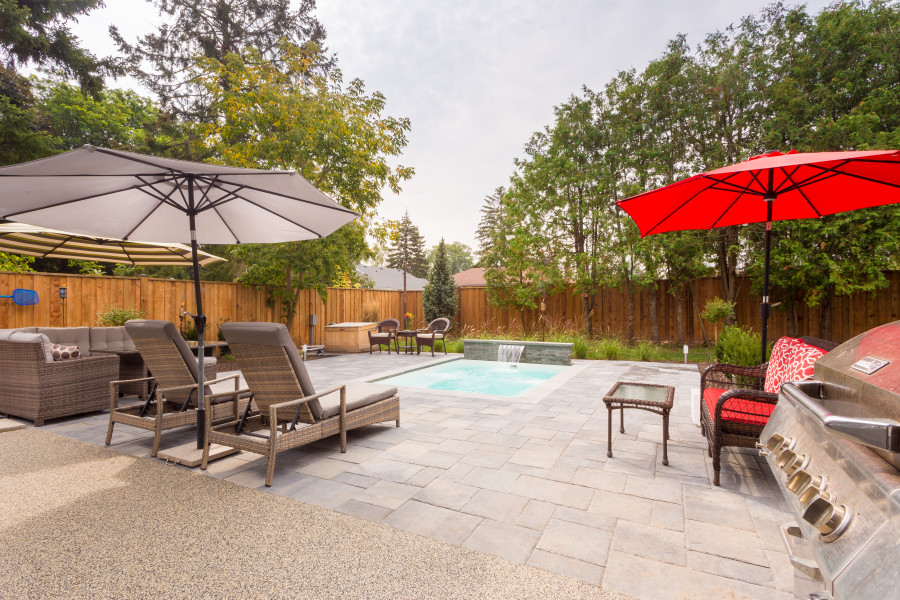 Patios
Create a beautiful, new patio area and you'll have a gorgeous space from which you'll enjoy your whole backyard – and your time with family and friends! Whether laid in clean, stylish manufactured stone or timeless, natural stone, our patios are designed and built to provide years of pleasure.
As a homeowner, you should always consider the techniques used to lay your patio area. If not properly prepared and laid, a patio can heave and move with the first few seasons. It is our mission to meet or exceed industry standards in patio construction techniques. Talk to us about how we build our patios to make sure you'll have nothing but enjoyment from your patio for years to come.
We'd be happy to discuss the patio and budget your thinking of, as well as provide material samples and viewings of our patio work.
More Products & Services