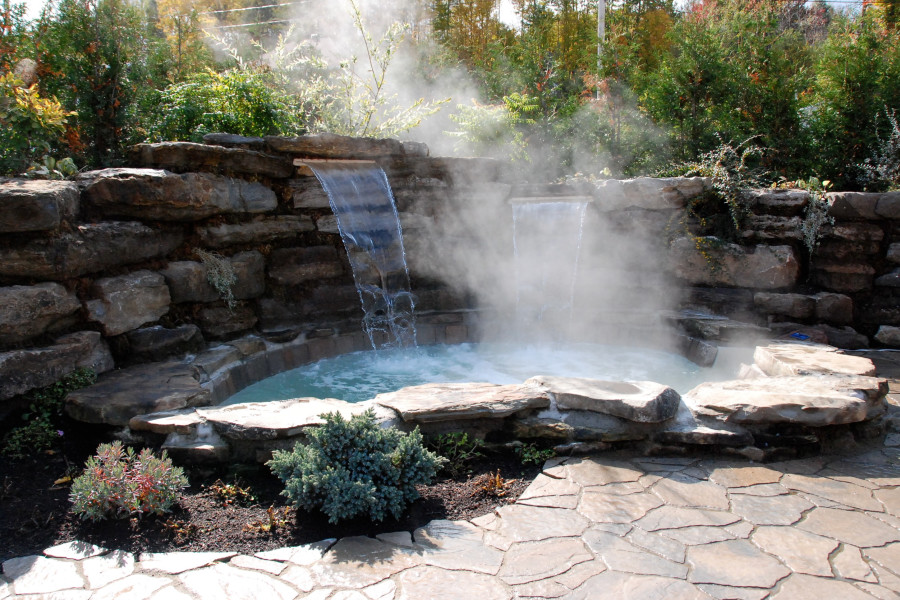 Water Features
Whether modern in style or reminiscent of an Old World estate, water features always add an unmistakable luxury feel. There's something rejuvenating about moving water. It soothes in both sight and sound.
Incorporate a water feature or waterfall into your pool design or water garden, or install as a standalone element in your landscape. We create features that lean towards architectural sculptures as well as ones that replicate an idyllic natural spring. We are always happy to discuss your vision for introducing water into your outdoor setting and help you find the design that will bring you the most enjoyment.
Get in touch to discuss the many water feature possibilities, and how we can create something that both you and your budget will love!
More Products & Services